Testimonials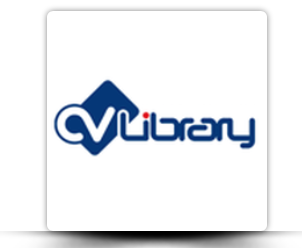 "Badges received on time and we are really pleased with the result. Great service and a special thanks to Natalie for her advice!" Matt - CV Library
So what's the badge made from?
Our badges are made from iron, bronze, copper or zinc based metals and then plated with nickel, brass, gold, chrome, silver with a host of finishes. We are experts here and can advise accordingly as to what will work best for your design.
What are the differences between all your badges? Its so confusing!
In a nutshell, Standard Soft Enamel badges are your traditional pin badge and the most popular type of badge on the market. It is made on an iron base, has raised and recessed areas so when you run your fingers over the top you feel the ridges. They can be topped with a clear varnish (we call this Epoxy) to give a smooth finish – schools particularly like this as it seems to keep them cleaner from grubby fingers!
Then we have Hard Enamel (or Imitation Hard Enamel or Epola or New Enamel) as this is a modern process replacing the original Chinese method called Cloissoine. The badges are very highly polished and smooth to the feel. A great option when budget allows.
Die struck are as Soft Enamel but have no additional enamel colours so all you have are raised and recessed metal areas.
Printed badges are used when artwork is highly coloured with tones and tints.
What do I need to supply you in terms of artwork for you to create my badge?
Well, firstly, if you have a ready made design you can email over, that's brilliant. Or if you have an existing badge you need us to copy, then either take a photo on your mobile and email it to us, or pop it in the post. If neither of these apply, simply email us the components of your design or tell us what you need in terms of shape, size, text, design. Our graphic design team will interpret your requirements and come up with a badge design that hopefully meets your expectations. Any logos that you send us ideally need to be large, clear, high resolution images (300dpi if possible) so that they are easily interpreted. Basically the larger and clearer the images you send us, the better.
Can I approve the design before you produce them?
Yes, we will create a visual that we will email to you for your approval or amendment and you will have the option to change things until you are 100% happy. For large orders of over 1000 badges, we can offer you a pre-production service where you can order an actual physical sample made of your badge before the full production run. We would only really advise this if you have time or if your design is complicated, or if you are unsure of the metal finish you want. There is normally an additional cost which we will explain at the time of ordering if needed.
So how many finishes are there?
Most customers choose between a silver or gold finish. For silver, we use silver nickel plating and for gold, we use brass plating. These metal finishes are included in the quoted prices. However, there are numerous other finishes including antique, chrome, gold, matt or shiny, sandblasted - all of which are at an additional cost. We will offer advise at the time of ordering as to what would be the most suitable for your design. Every enamel badge we create is completely unique to that particular customer so there really is no set rule – we just aim to produce a high quality enamel badge that you and your colleagues, staff, students will take pride in wearing for many years.
What are keylines?
A keyline is a fine metal barrier that is incorporated into the mold of your design to separate the different enamel colours. During production, enamel colours start off in liquid form, like paint, and therefore need a barrier to stop them running into each other. Keylines are unavoidable and therefore we recommend that small text is finished in metal rather than enamel, or the background to the text is metal. This avoids metal infill which can spoil a design.
Will you have to change or simplify my original logo then?
Not always, but you need to be a little flexible. Sometimes, a logo can work brilliantly on paper or a plastic product, but occasionally a little tweaking may be needed to convert your design into a beautifully crafted pin badge made from metal and enamel. Different processes in production need different criteria with artwork, so please work with us and take our advise. We've made 100's of 1000's of badges over the years and know our stuff!!!
What about the colours? Can you match up enamel colours to my original drawing or badge?
Yes, we can match very closely with the enamel colours that we use in the manufacturing process. If you can give us Pantone references (a bit like matching paint colours on a Dulux chart!), we can 99.9% produce the colours on your badges. Please note that it is not reliable to simply expect us to copy a colour you send by email as your computer screen might show it as a very different shade to how we see it on our screens in our studio. Either send us something by post or give us a pantone reference if you need exact matching. The modern techniques we use for badge manufacturing are highly reliable in matching colours and our customers are often highly surprised as to the accuracy of our work.
My image has lots of tints and tones – how does this work?
If your design is multi toned or a photograph, then an enamel badge is not the best way forward for you. Unless your design can be split into solid colours, you would be advised to go for our printed badges where we would replicate your design exactly by printing it directly onto stainless steel or brass and topping it with a clear varnish coating called Epoxy.
Does my badge have to be round, square, oval or rectangular?
Absolutely not. Within reason, we can cut your badge to a unique shape, around an image or text. We can use different metal solutions such as a zinc alloy base which is much more versatile when it comes to cut out shapes where it is necessary for the design.
How long does the process take?
From the time you sign off the artwork we have prepared, you are looking at approximately 3 weeks. However, we can often deliver in 2-3 weeks and occasionally we can fast-track an order but this is dependent on our production schedule at the time. Definitely worth asking if you've left things to the last minute! There is an additional charge for putting your job ahead in the queue though!
How do you pack the badges?
Each badge comes in an individual polybag and then bulk packed. We box your order up securely and send by courier so that they arrive in perfect condition.
What other options do you have for packing?
We can apply your badges to printed backing cards as used by many charities or insert them into presentation boxes for award ceremonies or special gifts.
Why should I use Black Rooster?
Because we will look after you from the moment you call us for a quote to the moment you receive your finished badges and email us to tell us how wonderful we are! Seriously though, we will work with you on your design, and go the extra mile to make sure you are happy every step of the way. We like to keep in touch with all our customers and many return year on year for repeat orders because we are quite simply a lovely company to work with. Please try us!